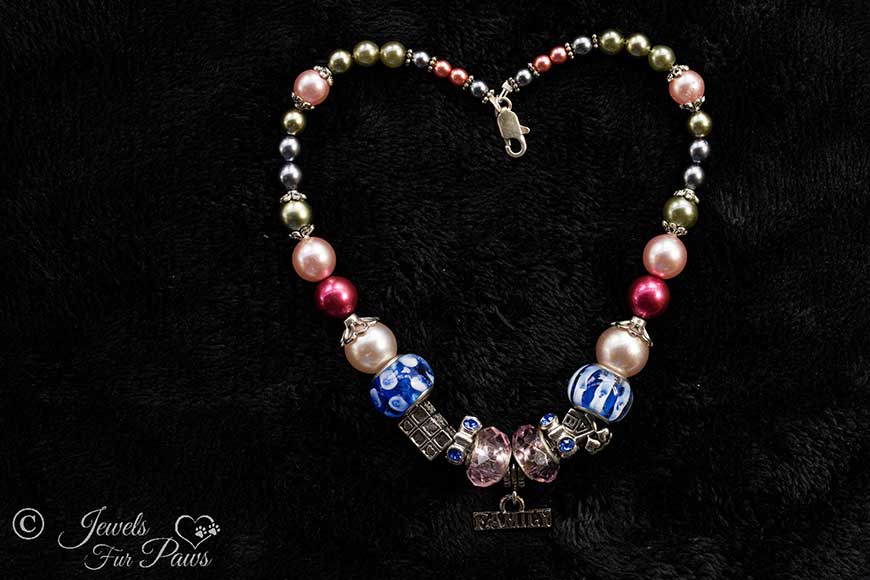 At Jewels Fur Paws we not only support our local and national rescue and foster agencies, but also our local teens!
Our two angel interns this year are Lulu, who is in 11th grade at Sage Creek High School, and Lola, who is in 9th grade in Carlsbad High School. Our high school interns have worked tirelessly to make our handmade pet necklaces. They not only fulfil their required community time for school credits, but they also get to support their love of pets.
Their most recent project for pet necklaces is our holiday collection celebrating Hanukah, Christmas, and New Years too! These are unique and special gifts for your relative's furry family and friend's furry family gifts, too.
Your pet can look fetching fur the howlidays – your pet can dazzle and bling the whole year through. Strut and glide this season with your furry family member and show how you adore your pets. Our "Mommy and Me" collection highlights complementary necklaces for both fur mommy and fur baby.
Our necklaces measure from 8 inches for the tiny joys in your life to a grand 28 inches for the aristocratic babies, or for the Mommy in the Mommy and Me Collection.
Our profits go directly into donations to shelters and fosters for food and medical care in the many areas we support.
HAPPY HOWLIDAYS TO ALL OF MEOW AND TO All A ROUND OF A-PAWS PUNS
About the author : Bettina Carroll
Related posts
Popular products
Product categories