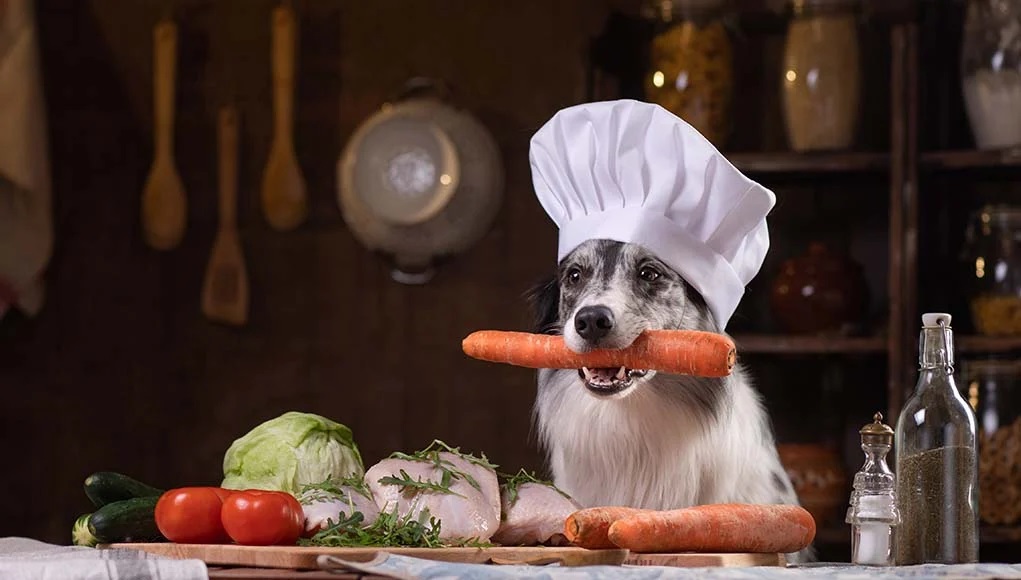 HOMEMADE TREATS FOR DOGS
Peanut Butter and Banana Frozen Dog Treats
With summer on the horizon, try a frozen treat for your pet to snack on! Not only are these frozen dog treats a tasty reward for a woman's/man's best friend, but they help keep them cool in the summer heat!
Ingredients
2 overripe bananas
1 cup Greek yogurt
½ cup peanut butter*
Instructions
In a bowl, mash bananas until completely smooth. Mix in remaining ingredients, and stir until well incorporated.
Pour mixture into ice cube molds, and freeze overnight. Store in an air-tight container, in the freezer.
Notes
Microwave peanut butter briefly, to make it easier to work with.
*Be sure to use peanut butter that does not contain *xylitol, as it is harmful to dogs. Always double-check with your vet before feeding your pet new foods.*
Simple Sweet Potato Dog Treats
By CookinBug

Ingredients
1 Sweet Potato
2 12 cups Whole Wheat flour,
½ c. Unsweetened Applesauce
2eggs
Instructions
1.Preheat oven to 350 degrees F (175 degrees C). Prick sweet potato several times with a fork.
2.Heat sweet potato in a microwave on high until tender, about 6 minutes. Cut the potato in half and scoop the flesh out of the skin into a bowl; discard skin and mash potato with a fork or potato masher and transfer about 1 cup to a large bowl. Save any remaining sweet potato for another use.
3.Mix whole wheat flour, applesauce, and eggs in the large bowl with the sweet potato until a dough forms. Turn dough out on a well-floured surface and roll dough to about 1/2-inch thick. Cut out shapes using a cookie cutter or cut dough into strips with a pizza cutter. Arrange cookies on an ungreased baking sheet.
4.Bake until crisp, 35 to 45 minutes. Cool in the pans for 10 minutes before removing to cool completely on a wire rack.
About the author : Bettina Carroll
Related posts
Popular products
Product categories