Pet Necklace Size Chart
When measuring your kitty or dog to ensure the necklace fits comfortably, place a flexible tape measure around your fur baby's actual neck (not their existing collar).
If your fur baby is between sizes, order the next size up. All collar lengths are approximate.
Jewels Fur Paws suggests dropping the necklace below the collar so the beauty of your purchase will catch everyone's eyes.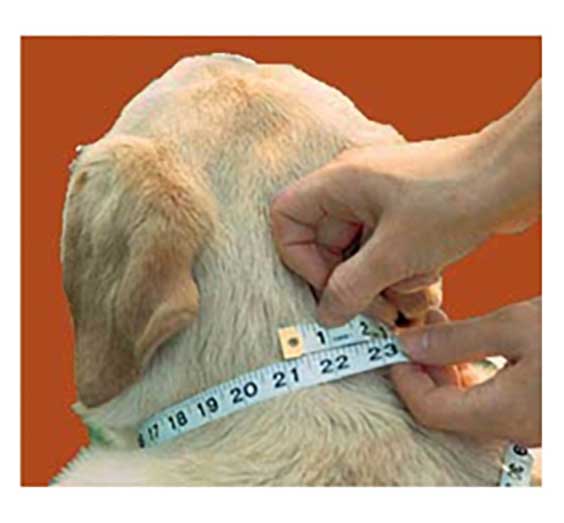 | NECKLACE SIZE | NECK SIZE | DOG BREED |
| --- | --- | --- |
| Extra Small | 5 to 8 inches | Teacups, Terriers, Chihuahuas, Brussels Griffons, Mini Pinschers |
| Small | 8 to 11 inches | Chihuahuas, Mini Dachshunds, Yorkies, Toy Poodles, Boston Terriers, Shih Tzus |
| Medium | 11 to 15 inches | Bichons, Jack Russell Terriers, Beagles, Corgis, Border Collies |
| Large | 15 to 19 inches | Cocker Spaniels, Dalmatians, Labradors, Pit Bulls, Retrievers, German Shepherds |
| Extra Large | 19 to 23+ inches | Great Danes, Rhodesian Ridgebacks, German Shepherds, Rottweilers |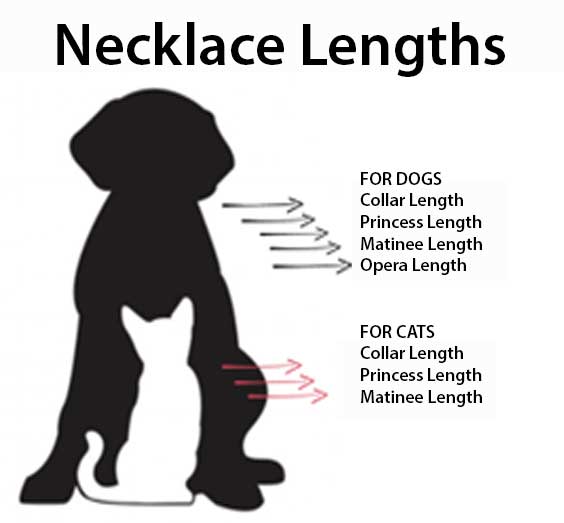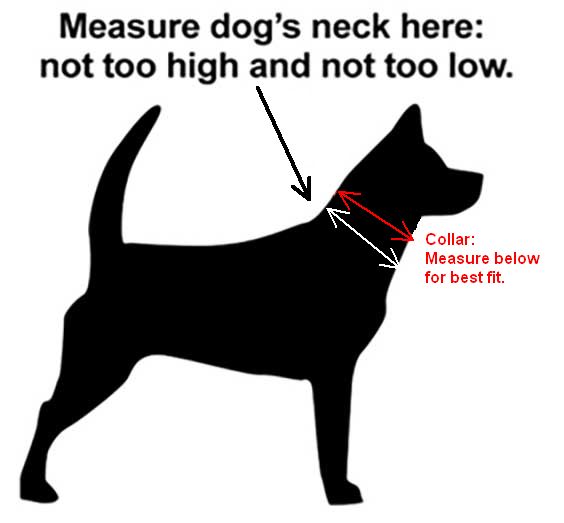 A brief guide to jewelry sizing for your fur baby
Our necklace designs are meant to enhance the charm, elegance, and style of your fur baby.
Getting your pet's jewelry size is easy and quick. All you need is your fur baby, free of collars and accessories covering the neck and a flexible tape measure.
Gently wrap the measuring tape around the neck area to get the circumference you need. If your pet is between sizes, we recommend going up one size to maintain a comfortable fit.
CONTACT US if you have a question regarding sizing or would like to request a custom piece.
BEAUTY TIPS – CONSIDER WHERE YOU WANT THE NECKLACE TO DROP. Add additional inches to show the necklace lower on the neck or chest. You want your admirers to comment on this exclusive look that your fur baby is adorning. Check out our GALLERY of models and add your fur baby to the gallery with you and your best friend.
A WORD OF CAUTION – While our necklaces are safe and secure, made of Accu-Flex nylon and stainless steel and are pound tested, they are not a substitute for a proper collar or dog lead.